Prof Dr P.C.A. van der Wel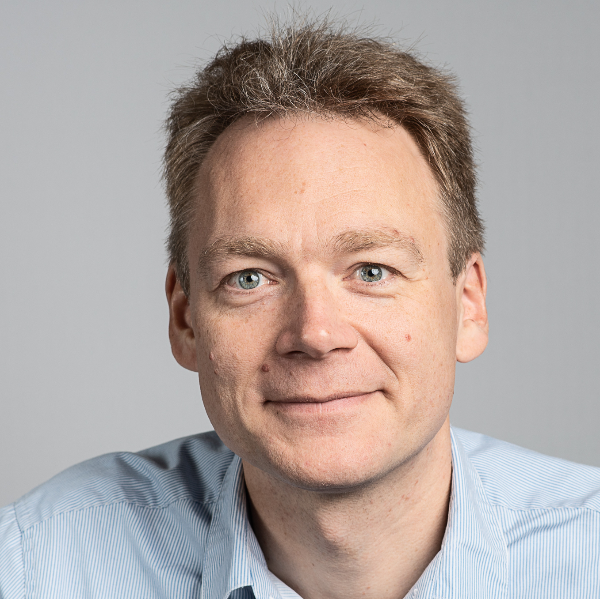 Professor Van der Wel werkt aan basaal onderzoek naar de oorzaken van de Ziekte van Huntington (ZvH) en gerelateerde ziekten. Sinds 2018 werkt hij bij de RuG in het Zernike Institute for Advanced Materials (ZIAM). Na een opleiding in Utrecht, in de biochemie, werkte hij meer dan 20 jaar in de Verenigde Staten.
Zijn speciale interesse richt zich op het ontwikkelen van geavanceerde experimenten waarmee hij eiwitten op moleculair niveau kan bekijken. Met name gaat daarbij om een techniek die kernspinresonantie (oftewel NMR in het Engels) heet, welke gerelateerd is aan MRI, maar juist op moleculen wordt toegepast. Met deze methode kijkt hij naar de manier waarop de vouwing van gemuteerde eiwitten fout gaat. Met hulp van subsidies van het Nederlandse CampagneTeam Huntington en de internationale CHDI stichting, worden deze experimenten nu bij de RuG toegepast op de eiwitten die samenklonteren in de Ziekte van Huntington. Al sinds ca. 2010 is Van der Wel bezig met het bestuderen van deze eiwitten met o.a. ook ondersteuning van het Amerikaanse NIH. Dit onderzoek heeft daarbij al nieuwe inzichten opgeleverd over hoe deze eiwitten zich (verkeerd) gedragen als ze gemuteerd zijn in ZvH patiënten.
Recent heeft Prof. van der Wel samen met zijn collega's een nieuwe publicatie uitgebracht: Ryder BD, Matlahov I, Bali S, Vaquer-Alicea J, van der Wel PCA, Joachimiak LA. Regulatory inter-domain interactions influence Hsp70 recruitment to the DnaJB8 chaperone. Nat Commun 2021;12:946.
Meer informatie over is te vinden op: https://www.vanderwellab.org
---