Felipe García-Arias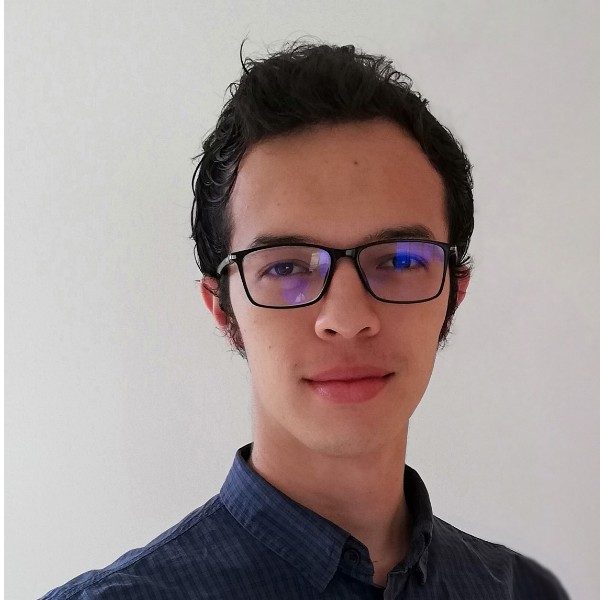 L. Felipe García-Arias is an Electronic and Electrical engineer from the National University of Colombia and a Mechatronics Engineer from the University of Caldas. In the first half of 2022, he finished their master's degree in Engineering: Industrial Automation at the National University of Colombia with the project Device for Assisting Muscle-skeletal Rehabilitation of Knee. Currently, he is a PhD student at University of Groningen working in the project System to assist physical therapy of cervical dystonia and improve treatment adherence.
Between 03/2020 and 05/2022, L. Felipe García-Arias worked as a project manager at the Institute of Environmental Studies of the National University of Colombia. His principal responsibility was to manage the development of the web apps of the Caldas integrated environmental monitoring system. Among the achievements is the migration of the application infrastructure to one based on Docker containers.
L. Felipe García-Ariasworked as an R & D engineer (12/2016 - 02/2020) in the project "Design and validation of e-SPPB Electronic Devices for the Evaluation of Functional Capacity in Elderly in the Caldas." The engineer contributed to developing electronic boards, designing mechanical elements, and developing firmware. The research was a joint project between the National University of Colombia and the University of Caldas and funded by the Colombian Ministry of Science and Technology. The principal outcome was the prototype of a kit of electronic devices and a mobile app intended to assist health practitioners in the physical assessment of the elderly. A request for a utility patent derived from the research is currently under deep revision.
---