Dr. A.M.M. van der Stouwe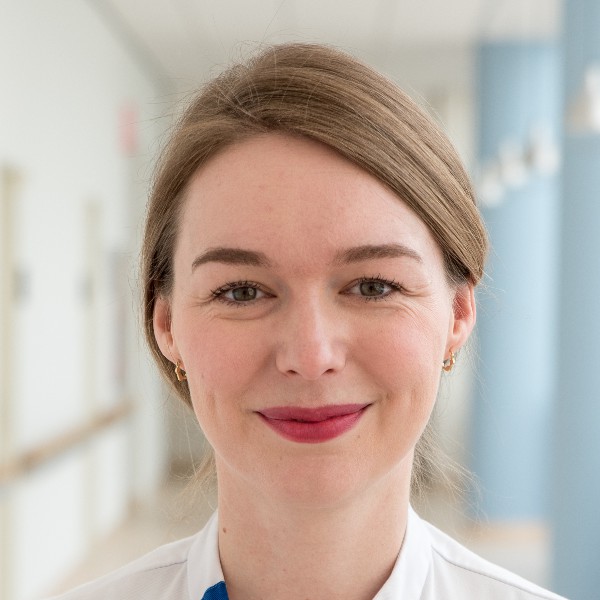 Dr. Madelein van der Stouwe is a neurologist specialised in movement disorders. She investigated tremor resulting in a thesis entitled 'Diagnosis and imaging of essential and other tremors'. She defended her thesis successfully in september 2015. During her PhD-trajectory, she was supervised by prof. Natasha Maurits and prof. Marina de Koning-Tijssen.
In 2016-2022 she trained as a neurologist at the UMCG, during which time she continued her research. She was encouraged to carry on with her scientific projects by the Junior Scientific Masterclass, who awarded her a Mandema Stipend in 2018. This enabled her to spend some time with Dr. Peter Bain in London, to learn more about treatment of tremor patients.
Since finishing her neurology training, she works as a neurologist at Ommelander Ziekenhuis Groningen. She is also involved as a postdoctoral researcher at Movement Disorders Groningen, thanks to a ZonMW Off Road grant she received in 2022 for a neuroimaging study in essential tremor (BARET).
Madelein van der Stouwe is involved in the following projects:
Heritability and Genetics in Essential Tremor
Next Move in Movement Disorders (NEMO)
Brain activity in alcohol responsive and alcohol resistant essential tremor (BARET)
Find Madelein online at Research Gate, LinkedIn, and Twitter.
---